Dear CRIBBS Community,
In this quarterly newsletter I would like to update you on some CRIBBS activities, introduce you to a new friend and share with you the vision of CRIBBS moving forward into 2019. There are several questions near the end of the newsletter that I would deeply appreciate responses from adults with BBS. Please email me your comments.
The Clinical Registry Investigating BBS (CRIBBS) is an international registry with participants from 36 different countries and every region of the world. There are currently 454 participants fully enrolled. The mission of CRIBBS is to promote research to improve the health and quality of life of individuals affected by BBS. The CRIBBS logo is a heart symbolizing hope and ribbons flowing down from the heart. The ribbons represent DNA strands but also symbolize the need to work together to bring light to BBS.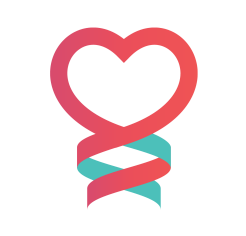 In 2018 several important events took place. First, a fantastic BBS conference was sponsored by the BBS Foundation in the Greater Salt Lake City, Utah area. It was impressive to see the unity and the effort that was put forward. At the meeting I presented information regarding abnormal positioning of organs in the chest and abdomen in some individuals with BBS. I informed you that the CRIBBS database documents that this phenomenon called situs inversus or heterotaxy (depending on organ placement) is at least 170 fold higher in BBS compared to the general population. The paper is now available for you to download and read without fees for the next 40 days.
CRIBBS has grown to be an impressive repository of information. As each of you know, we collect detailed information from individuals by annual telephone interviews as well as by HIPAA authorized medical release of health information including laboratory and imaging studies, genetic testing results and clinic visits. We recognize that you trust us to keep this information confidential. We take that matter seriously and maintain the database in a highly secure electronic environment. We are now in the process of scanning and uploading medical records into an electronic format that will permit what is termed "natural language processing" so that we can answer critical questions more efficiently. One such question that we will report is the impact of different BBS genes on obesity patterns. Many of you have been contacted by my team to acquire records that help us determine if there are certain BBS genotypes that are "skinny" BBS subtypes or less prone to weight problems. We will answer that question in an upcoming newsletter. So stay tuned and please continue to help us get medical records and information critical to the research.
Speaking of obesity, I am pleased to let you know that the research is moving forward with setmelanotide. The phase III trial is underway and you can learn more at www.clinicaltrials.gov using the search term "Bardet-Biedl syndrome" and "setmelanotide". There will be centers across North and Central America and Europe. CRIBBS plays a critical role in making such research possible. Without the vision of the BBS Foundation this type of research would not be possible. As you know there is excitement about gene therapy for rod-cone dystrophy and blindness. Such research takes great effort and financial resources. It is exciting to see forward momentum in this area of research. Hope is definitely something that the BBS community can feel.
I would like to introduce to you Dr. Bernardien Marskamp. Dr Marskamp is a psychologist working with individuals with BBS in the Netherlands. We have had wonderful discussions about the similarities in the BBS communities. Recently Dr Marskamp met with adult aged individuals and explored several important questions. Ellyn Hunter, a Marriage and Family Counselor and facilitator for the discussion groups for adults with BBS, Women with BBS and the Bookclub, along with Dr Marskamp and I have discussed some important ideas. We would love your response to these questions, especially from the adults with BBS reading this newsletter. Please respond to me by email with you thoughts at haws.robert@marshfieldclinic.org
Here are questions and again we would love to read your responses:
What do you consider your strengths as an individual (or your family member's strengths) with BBS?
What do you think we need to do to better meet your needs?
What are the successes and challenges that you face in friendships and in relationships with family members, co-workers and significant others?
What types of support has been most helpful to you? And what support has not been helpful?
Finally, where is CRIBBS and the Center of Excellence for BBS going this coming year? I like goals, so our first goal is to have at least 500 participants fully enrolled in CRIBBS by January 1, 2020. If you are not enrolled in CRIBBS or if you have been lost to follow up please contact us at cribbs@MCRF.MFLDCLIN.edu or sign up on the webpage www.bbs-registry.org or in the US or a US territory please call 877-594-3499. We need you! CRIBBS is designed as a collaboration tool so we plan to continue to develop relationships with universities, government agencies and industry during this coming year. We anticipate studies including the ongoing examination of oral and facial features in BBS so please contact me if you see or have seen an orthodontist for braces. That is very helpful. We also plan to examine functional MRI imaging of the brain in BBS with attention to speech dysregulation. We anticipate studies examining medication-assisted weight loss in individuals with advanced kidney disease and early weight management strategies in our youngest BBS friends.
We also invite you to contact Sonia Suda at suda.sonia@marshfieldclinic.org for more information about the Treatment Center for BBS. It is always a delight to get to meet you in this amazing multispecialty clinic as one of our patients (and friends).
Much more is on the horizon. Thank you as always for your support and we look forward to the wonderful opportunity to be part of the BBS community in 2019.
Best wishes and happy holidays,
Bob Haws, MD
Display in Latest News: Yes