November 2017,
Dear Members of the BBS Community,
It is my goal to send out quarterly updates from the Clinical Registry Investigating BBS (CRIBBS) and the Marshfield Clinic Research Institute (MCRI). This update is particularly exciting. As many of you are aware the MCRI has teamed up with Rhythm Pharmaceuticals to examine the effect of a small peptide (protein) that is given by a daily shot much like an insulin shot. The medication is thought to work "downstream" of the defect in BBS and signals the brain to stop eating. The medication may also increase energy expenditure (the speed the body burns energy). The peptide is called Setmelanotide and it belongs to a family of proteins called melantocortin-4 receptor agonists. A detailed report of the therapy and its effectiveness in a different rare genetic disorder is provided in an article published last year in the New England Journal of Medicine (http://www.nejm.org/doi/full/10.1056/NEJMoa1512693). Setmelanotide is not commercially available so your doctor cannot prescribe it yet.
Early results of setmelanotide treatment in five individuals with BBS were reported at a conference on obesity in Washington D.C. on Thursday, November 2nd. I am attaching the poster. Setmelanotide was given to individuals selected through CRIBBS. Individuals range in age between 12 and 61 year old and have BBS1, BBS2, BBS10 or BBS12 genotypes. Setmelanotide has a favorable effect on individuals in each of these genotypes (see the diagrams below). The orange line shows the weight loss in each person, the green and blue lines show the impact of setmelanotide on hunger based on a scale that ranges between 1 and 10 with 10 being the highest level of hunger. The green line is the most severe hunger of the day and the blue line is the average hunger of the day. Each of the individuals has continued to lose weight since these diagrams were created. I am optimistic that the trend will continue.
One individual (shown in the black & white diagram) did not lose weight but the weight gain plateaued on the medication. I suspect that some individuals will benefit by a combination of therapies such as setmelanotide combined with another medication or counseling (known as behavioral therapies) and/or bariatric surgery. We still have much to learn about effective obesity therapy.
I'm pleased setmelanotide not only suppresses appetite and induces weight loss but it has important effects on metabolic and cardiovascular health markers. Lower cholesterol & triglyceride levels, improvement of liver function tests, improvement in blood sugar levels and improvement in blood pressure has been observed.
The most common adverse effects and of the medication is darkening of the skin and local irritation/itching/pigment changes where the shot is given. Otherwise thorough monitoring has not identified any serious complications.
Obviously much more work needs to be done to determine if the medication will remain effective for the long term. Safety is paramount and we must prove that setmelanotide is safe for children and adults. Further clinical trials are anticipated to take place at centers in the United States and as well as other centers across the world in 2018.
This research is made possible because of your support of CRIBBS. Please consider donating to the work we are conducting. Even small donations make a difference. You can donate at our website: www.bbs-registry.org. If you are not a member of CRIBBS please consider registering at our website or by calling 877-584-3499 (US residents). If you are interested in learning more about the Treatment Center for BBS at Marshfield Clinic please contact Sonia Suda, our BBS Coordinator, at suda.sonia@marshfieldclinic.org or call 715-389-3235.
Thank you for your support and encouragement.
Dr. Bob Haws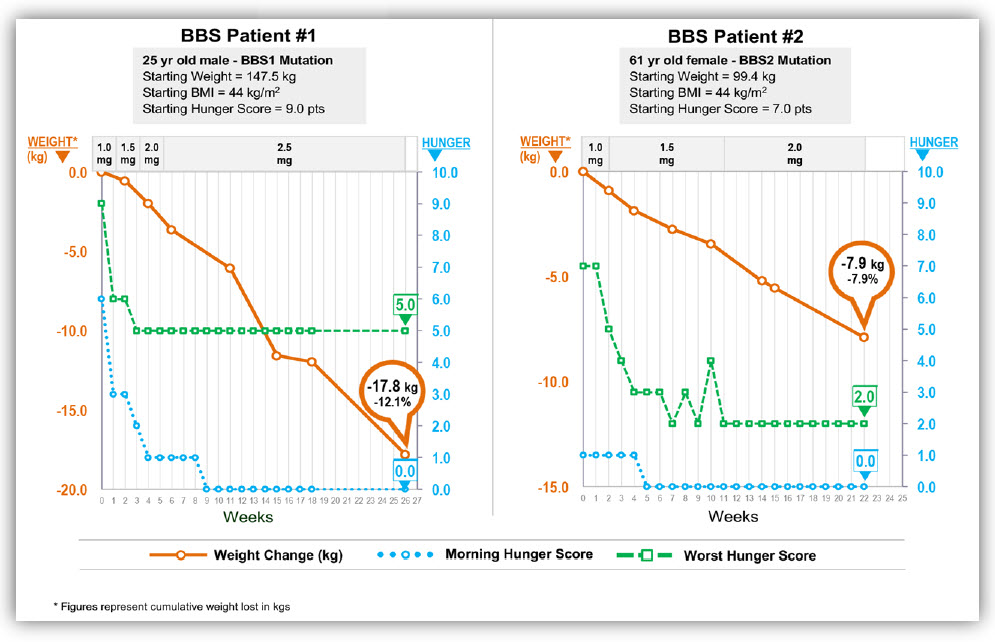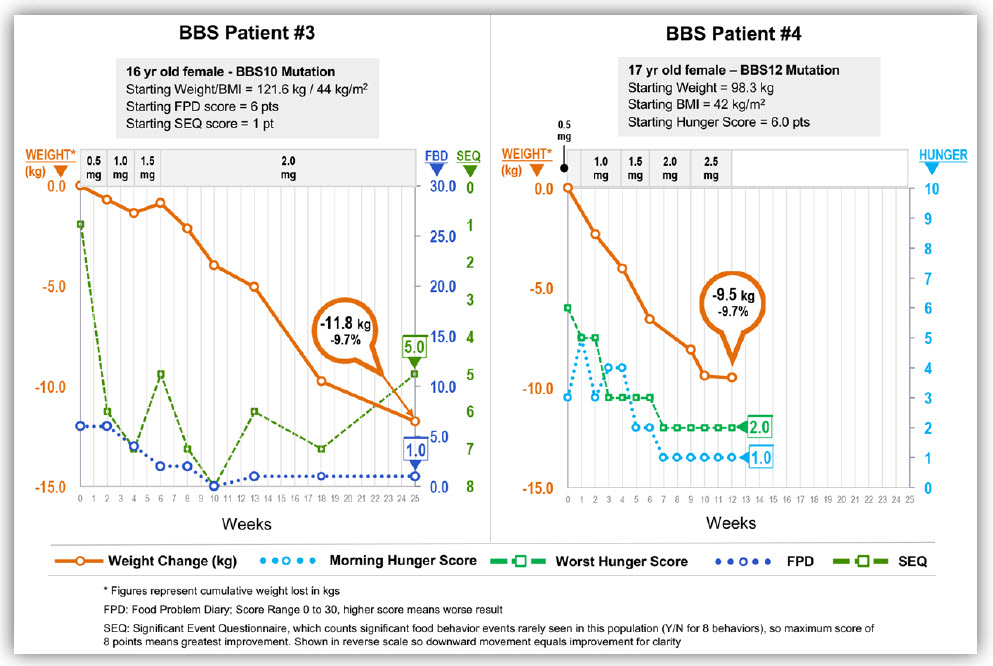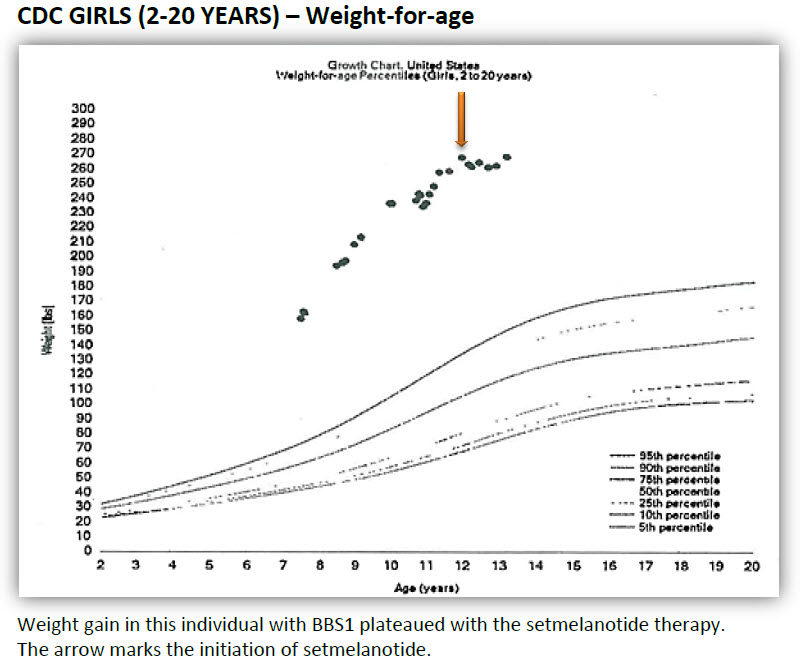 Display in Latest News: Yes